When the attacker goes off script, you need people who can think on their feet. Find the critical cybersecurity talent your organization needs quickly and efficiently. No more guessing. Haystack Solutions' CyberGEN.IQ can help to eliminate hiring bias and find the cyber security talent no matter the background or experience. This is the power of CyberGEN.IQ, finding the specific needle of talent in the haystack of candidates.
// JOIN THE CYBERSECURITY FIGHT
Growing the Best Cybersecurity Team
As cybersecurity threats grow increasingly larger and more pervasive each minute, we need everyone who can fight, in the fight, utilizing their full potential. Haystack Solutions recognized a significant gap in the realm of cybersecurity recruiting, for both employers and candidates. The answer: a reliable cybersecurity aptitude assessment to optimize the process.
Recruiting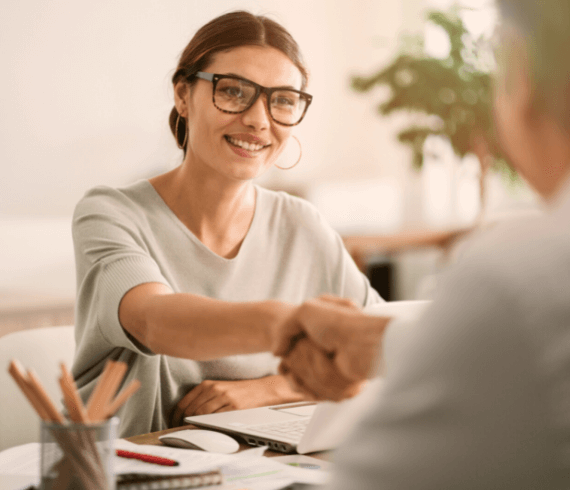 Career Growth
Hiring Consulting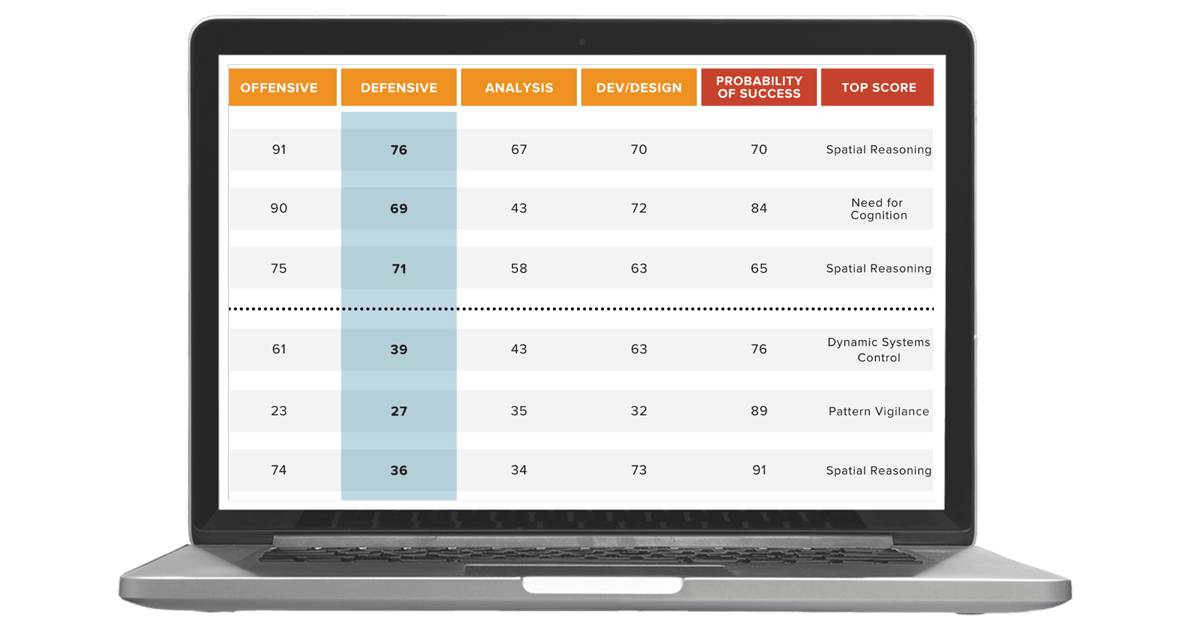 // THE #1 CYBERSECURITY ASSESSMENT
15 Cognitive Assessments.
1 Revolutionary Solution.
CyberGEN.IQ is the only test that accurately assesses cybersecurity aptitude. This test predicts the capability of an individual to succeed in specific realms of cybersecurity without requiring prior knowledge, and is not language-based, so it can be used worldwide. CyberGEN.IQ works to optimize the process of cybersecurity recruiting, hiring, and career growth.
// WHAT'S IN THE TEST?
Cognitive Capabilities
Analyzed by CyberGEN.IQ
To succeed as an expert in the world of cybersecurity, it's essential to understand where you land between these four cognitive capabilities. Finding your balance between them can help you identify a cybersecurity career path that will maximize your potential.
Initiating:

Creatively solving problems and "kicking down doors"

Responding:

Detecting anomalies and continuously monitoring information streams, 

"watching the door"
Real-Time:

Making an in-the-moment decision with current knowledge and information

Exhaustive: Researching other resources for more information before making a decision
// See how your cyber aptitude lines up.
Take the test today!
// LATEST RESOURCES FROM THE HAYSTACK TEAM
Stay Up-to-Date on Cybersecurity Careers and Recruiting
Our team is devoted to making sure you're equipped with the best tools, personnel, and knowledge to win the ever-evolving cybersecurity fight. Check out our resources below.
// WHO IS CyberGEN.IQ FOR?
How to Pinpoint Cyber Genius
Using CyberGEN.IQ
Corporate Hiring
Say goodbye to the countless hours sorting through hundreds of resumes with various certifications and disparate work experiences for one position, and know you've selected the best candidate possible.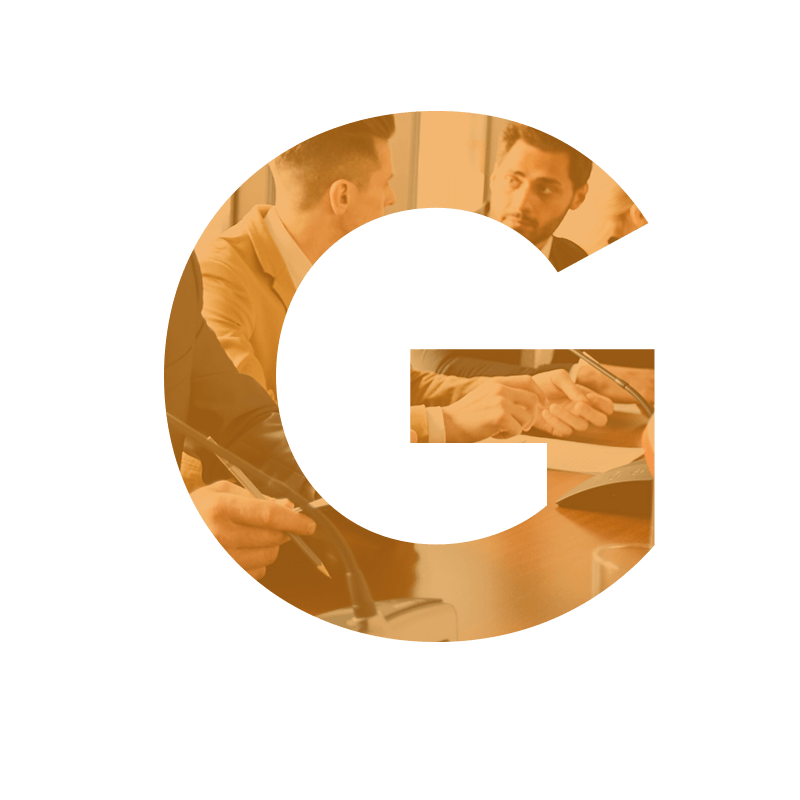 Government Hiring
Quickly find today's premium talent before they're provided an offer elsewhere and immediately enhance your security efforts.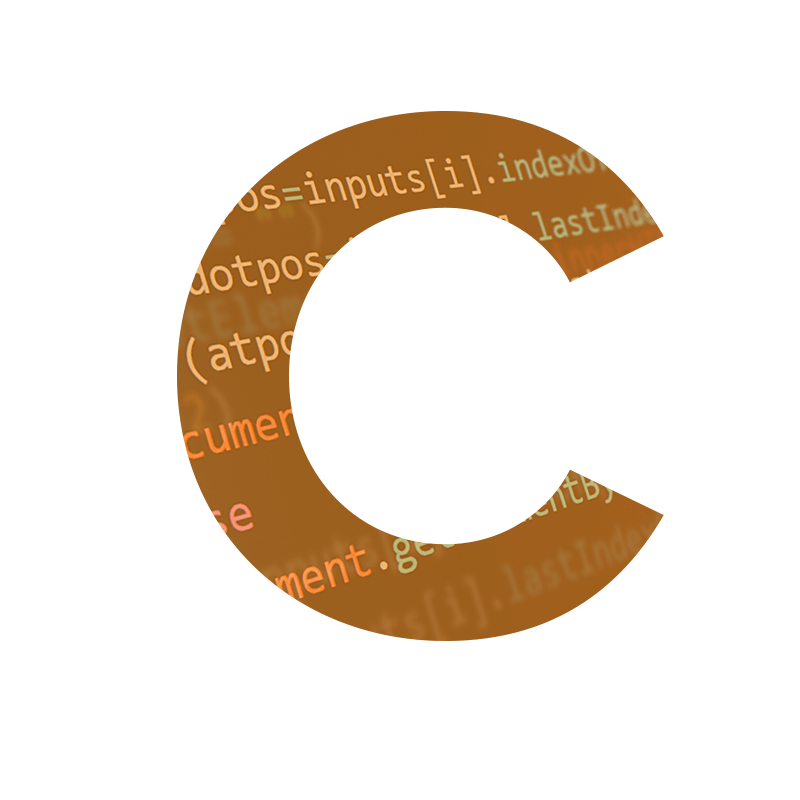 Cyber Education and Training
With personalized aptitude assessment results, identify top candidates for cyber training and maximize ROI for training resources, minimizing costly washouts.
Personal Career Growth
Get a personalized roadmap of how to vector your cybersecurity and IT career, before spending money on the wrong training pathway.
// Haystack Solutions also specializes in analyzing your CyberGEN.IQ results and training you or your team on how to use this information for future cybersecurity recruiting and job placement.